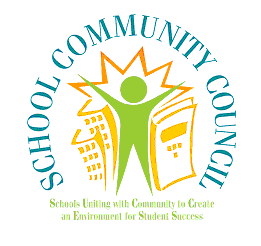 ---
For the 2020-21 school year, all SCC meetings will be held via ZOOM due to COVID-19. Check back soon for the date and time of our next meeting. Hope to see you there!
School Community Councils (SCC's) improve educational programs and conditions at public schools. Councils operate using the shared governance approach: collaborative, site-based decision making to meet individual school improvement goals. Every public school in Utah has a community council consisting of two elected groups: parents (that's you!) and teachers/administrators. 
The Westvale SCC has responsibilities defined both by the Jordan School District and the Utah Legislature. Two of our biggest responsibilities are assisting in the development of School Improvement Plans (SIP's) and LAND Trust Plans. SCC's also work on issues brought forth by parents, staff, and faculty.
---
How can I get involved with the Westvale School Community Council?
Attend monthly meetings! 

Read the minutes posted below! 

Become an elected member! 
School Community Council Meetings
We invite you to attend Westvale Elementary SCC meetings to learn about our greatest academic needs, our School Improvement Plan, and help in the decision-making process for using LAND Trust funds. At Westvale we also regularly discuss school safety, budgets, share district news, and talk about other important issues affecting our school. You have a voice and together we can make a positive difference in the education of our children!
---
Dollar Amount Received Annually
Actual Funding

 2017-2018

Actual Funding

 2018-2019

Actual Funding

 2019-2020

 Current Funding 

2020-2021

Estimated Funding

 2021-2022
---
Resources:
Learn more about shared governance and the role of councils here:
Jordan School District School Community Council Resources
Rules of Order:   https://Roberts Rules of Order Handout
---

Westvale Elementary Documents:

School Community Council Members
Name

Member Type

Odette Desmarais (odette.desmarais@jordandistrict.org)

Principal / Director

Laurie Nelson (laurpug@yahoo.com)

Parent

Tiffaney Marquez (tiffaney.marquez@jordandistrict.org)

Secretary

Amanda Moon (amanda.moon@jordandistrict.org)

Teacher/School Employee

Rebecca Eastman (rab1108@hotmail.com)

Parent

Ryan Parsons (parsonsryan@hotmail.com)

Parent

Cherylyn Soltero (

cherbear5943@gmail.com)

Parent

Melissa Stanger (

mdstanger@gmail.com)

Parent/PTA president

Garett York (garett.york@jordandistrict.org)

Assistant Principal/School Employee

Melissa Huff (melissa.huff@gmail.com)

Parent

Chelsea Lewis (

wyomingal219@gmail.com)

Chair (Parent)

Jonnie Knoble (

JONNIE.KNOBLE@canyonsdistrict.org)

Vice Chair (Parent)
School Community Council Meeting Minutes
Upcoming Meeting Dates
Archived agendas/minutes: