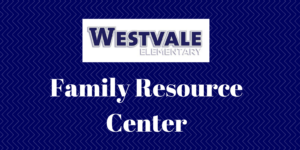 (updated 03/09/2023)
The Westvale Family Resource Center provides a place for parents to gather information to take home and assist their children. Our focus is to work together as partners to increase student achievement.
When parents are involved in education, children do better in schools, and schools get better, too!
Family Learning Center
2300 W 8660 S, West Jordan, UT 84088
Yamina Jolley / 801-565-7510
westvaleparent.center@gmail.com
Various resources are available to our community
ESL Classes (English Class)
Volunteer Time  - Opportunities for families to give back to their community by participating in regular service projects to help the teacher.
Heat Program
*Important information to read before you apply.
The Jordan School District is partnering with Home Energy Assistance Target (HEAT) to help our families within our school. As a courtesy to help out families, we help you fill out the application and submit it to the HEAT office. The HEAT office can take 45 business days to finalize their evaluation and decision. If you have any questions or have not received a response after 45 business days, please contact the HEAT office at 801-468-0221. If you have a 24 hour shut-off notice, please call 801-468-0221 in order to make an appointment with the HEAT office. Our personnel cannot help you at this point. How to apply: If your children attend Westvale Elementary, call the school to make an appointment using the contact information below:
 801-565-7510
Don't miss Westvale Elementary's FREE Mom & Me Preschool! Children must be 4 years of age. Children must be in the Westvale Elementary school boundaries. Classes will be two days a week (M/W). Classes will be held from 12:15pm - 2:15pm in the Family Learning Center portable. Children must be accompanied by an adult (male or female).
VOLUNTEERS needed: If you have a special skill or talent you would be willing to share, by teaching a one or two time class, please contact Yamina Jolley at 801-565-7510.
Decorating Class                                                   Decorating Class
Decorating Class                                                     GED Class
Centro De Aprendizaje Para La Familia
2300 W 8660 S, West Jordan, UT 84088
Yamina Jolley / 801-565-7510
westvaleparent.center@gmail.com
Varios recursos que están disponibles para nuestra comunidad
Clases ESL (clases de inglés).
Voluntariado es la oportunidad que tienen las familias de dar a su comunidad al participar en proyectos de servicios regulares en la escuela, incluyendo proyectos para cortar, pegar y otros proyectos para ayudar a los maestros.
El programa HEAT (Noviembre 1, 2018-Abril 20, 2019)
*Es importante leer la información antes de aplicar.
El Distrito Escolar Jordan se asoció con el Home Energy Assistance Target (HET) para ayudar a nuestras familias dentro de los límites de nuestra escuela.
Como cortesía hacia nuestras familias, nosotros podemos ayudarte a liner y entregar la aplicación a la oficina de HEAT. La oficina de HEAT se puede tomar 45 días hábiles para finalizar su evaluación y decisión . Si usted tiene alguna pregunta o no ha recibido una respuesta después de 45 días hábiles, por favor contacte la oficina de HEAT al 801-468-0221. Si usted recibe una notificación de cancelación del servicio en 24 horas, por favor llame al 801-468-0221 con el propósito de hacer una cita con la oficina de HEAT. Nuestro personal no le puede ayudar cuando está es esa situación. Como Aplicar: Si sus hijos asisten a la Escuela Westvale, llame a la escuela para hacer una cita utilizando el contacto abajo:
 801-565-7510
No pierda la oportunidad de inscribir a su hijo en el programa gratis !Mom & Me! Los niños deben tener 4 años de edad. Deban estar en límites de la escuela Westvale. Las clases van a ser dos días a la semana (lunes y miércoles). El horario de la clase es de 8:30am-10:30am en el portable del Centro de Aprendizaje para la Familia. Los niños deben estar acompañados por un adulto (masculino o femenino).
Necesitamos VOLUNTARIOS: Si usted tiene un talento o una habilidad que estaría dispuesto a compartir al enseñar una clase de una o dos veces, por favor contacte a Yamina Jolley al 801-565-7510.