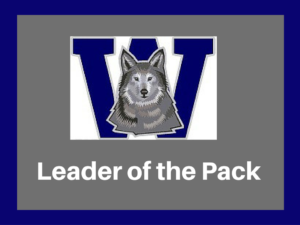 Purpose:
To provide extended educational and personal learning opportunities in the areas of special interest.
To improve students' written communication skills.
Requirements:
Select the goals/activities you would like to complete. Limit yourself to two projects per area.
Keep a journal recording
What you plan to do,
What you did,
How you felt about the project or what you learned.
Ask your parents to sign your journal after you finish each goal.
Turn completed journal into your teacher by the deadline:
3rd Friday in May
Recognition
Medallion and Certificate requires a completion of a minimum of 8 goals, preferably one project per area.
Ribbon and Certificate requires completion of 6-7 goals, preferably in different areas.
Certificate of recognition requires completion of 4-5 goals, preferably in different areas.
Literature
Memorize 5 poems and recite then to the class with expression.
Write an original story and donate it to your classroom library. Ask your teacher for guidelines.
Personal Investigations
Complete and present a Great Brain report.
Choose three of the seven habits for happy kids (The Leader in Me) and set a goal for each habit. Work on each goal for two weeks and keep a journal of how you  have improved.
Physical Fitness
Design your own physical fitness program. Write down your activities and the time you spent exercising. The program should last for three consecutive weeks.
Use the food pyramid to design a healthy eating plan. Use the pan to eat healthy for three consecutive weeks. Write down your plans and how they went.
Participate in a sports or dance team. Write a weekly journal entry describing what you did. List your successes, how you can improve, and share your feelings for two months.
Science and Math
Prepare and present a report on one of the 3rd grade science subjects. (Earth, Moon, Living and Non-Living, Force and Motion, Gravity, or Heat and Light)
Design and complete a science project using the scientific method. Share with the class. Ask your teacher for guidelines.
Create a game that uses math skills. Include instructions on how to play and how to win. Teach the class how to play.
Service
Design a community service project that requires at least 5-8 hours of your time. Write out your plans and record how they went.
Social Studies
Prepare and share a report on one of the world's major ecosystems. (desert, plain, tropic, tundra, grassland, mountain, forest, or wetland)
Prepare and share a report on one of the indigenous groups of people in the early Americas (Eastern Woodlands, Plains, Great Basin, Southwestern, Arctic, Incan, Aztec, or Mayan)
Participate in the school culture fair.
Technology
Complete an entire month of practicing 5 minutes of Typing Pal, 5 days a week. Log your time in your journal. (You'll learn how to do this in class within the next month)
Enter the Jordan School District film festival, which is usually held at the beginning of May each year. Ask your teacher for guidelines.
Create and present a PowerPoint presentation on a subject of your choice.
Art, Drama, Music
Enter the PTA Reflections contest. Show your entry to your teacher.
Participate in or attend a live professional performance: symphony, dance, theater, ballet, opera, etc.